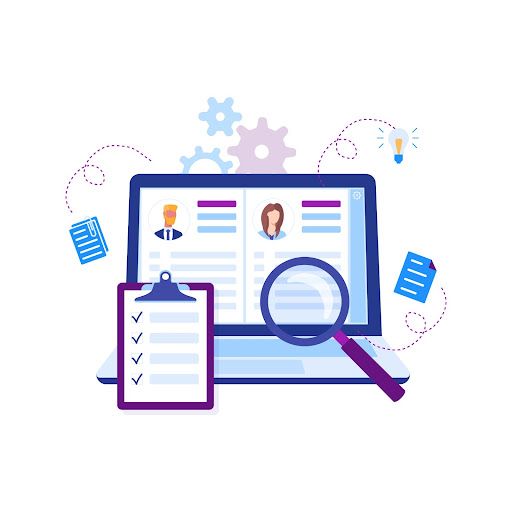 The web development landscape is advancing at an accelerated rate and reaching an entirely new level with each passing year. It's becoming even more challenging for businesses and developers to keep up with the benchmarks for web development and stay relevant in this fierce competition for customer attention.
Thus, it is essential to concentrate on the most recent trends, strategies, and solutions in web development that are becoming ever more effective and popular to maintain an edge over the competition and draw in more customers.
Here is a list of the latest trends shaping the web development domain that you should keep an eye on and try to incorporate into your customer engagement strategies to drive better sales and revenue.
5 Web Development Trends 2023: That Are Revolutionizing the Industry
1. Artificial Intelligence-Powered Chatbots
AI-chatbot technology is poised to become increasingly advanced, smarter, responsive, and humane to cater to the needs of end-users by analyzing their sentiments and behaviors. This technology leverages the capabilities of machine learning (ML), conversational AI, natural language processing (NLP), and data gathering to offer a more personalized and user-friendly chatting experience when a customer comes on a business's platform or website to inquire about the products and services offered.
The key benefits of deploying AI-chatbots include:
Enhanced customer engagement: Chatbots can provide prompt responses and recommendations to customers whenever they raise a query.
24/7 accessibility: Users can interact with a chatbot even at odd hours or when the business is closed.
Effortless deployment: You can easily deploy a chatbot by replacing navigational website elements.
Effective customer data-gathering: Chatbots can easily capture a customer's personal information (name, phone number, email, etc.) and transfer it to an integrated CRM swiftly.
AI chatbots find their applications across industries, including e-commerce, banking & finance, healthcare, etc.
2.  Voice Search Optimization
As more individuals choose to interact with assistants instead of typing, voice search technology is expanding at a phenomenal rate. According to statistics, voice search is now preferred by 71% of consumers over traditional typing. Customers can perform a search for products and make purchases quickly using a smart device backed by voice search technology.
Let's explore the top benefits of optimizing your website for voice search.
Improved customer acquisition: Websites that are voice search-optimized appear higher in search engine result pages (SERPs), which increases their likelihood of drawing in and engaging customers.
Better website traffic: The increased visibility and authority of your website, thanks to voice search optimization, significantly increases overall website traffic.
Enhanced user experience: Voice search-friendly websites respond to user queries more quickly. Improved search efficiency, a more engaging UX, and higher user engagement are all outcomes of a faster search.
Hence, businesses that want to gain a competitive edge and improve their SEO rankings can't afford to ignore the emerging trend of voice search.
3. PWAs (Progressive Web Apps)
Progressive web apps (PWAs) comprise websites that resemble applications that may be downloaded and installed on smartphones, laptops, and desktop computers. Compared to traditional applications, PWAs are much faster and more simplistic while maintaining the same design and functionality. Such applications can transmit push notifications and display an icon on the desktop.
Progressive web apps operate very simply as regular HTML formats with JavaScript frameworks, but adding gradual augmentation makes them substantially more like native apps with added advantages.
Some advantages offered by PWAs include:
Cost-effective: A company can save up to 75% on development and operation costs by using a PWA instead of developing a dedicated native app.
Faster page loading: A PWA loads 2-3 times quicker than a typical app, which minimizes server load.
Works offline: When PWAs are used, transitory data like cached files is stored automatically on the device launched. Hence, PWAs can operate offline by leveraging the cache saved during online sessions.
Enhanced personalization: PWAs can be developed readily to offer a mobile-first and better-personalized user experience.
4. RWD (Responsive Web Design)
Responsive web design (RWD) is an approach to building websites that can be optimally functional across a range of screen displays, gadgets, and internet browsers while also considering certain non-functional factors. RWD is used by several websites, including Dropbox, Slack, GitHub, Shopify, etc.
The operation of an RWD is similar to that of CSS, which uses several variables, such as size, color, and resolution, to provide the best user experience possible.
Some benefits of responsive web design include:
Convenient to develop and achieve compatibility with several devices
Boosts SEO performance
Offers better UI and UX
You can employ the same consistent design across all platforms and gadgets
5. Internet of Things (IoT)
IoT is a technology for interlinked devices where data flow does not necessitate personal engagement. Intelligent sensors on devices linked to the internet share and gather real-time data to accomplish data transfer. By harnessing this technology, businesses can offer clients customized software services instantly. It also has a wide range of industrial applications, such as integration with sensors, tracking systems, scanners, cameras, and signaling devices, and caters to sectors like supply chain, logistics, e-commerce, security, etc., which makes it a one-stop solution to satisfy customer requirements.
The top advantages of utilizing IoT include:
Improve customer experience: Customers will have a better overall experience since IoT devices can track and analyze customer behavior.
Automate tasks– IoT devices can interconnect and transmit data to achieve task automation. As a result, it improves the quality of commercial services, decreases the need for human involvement, and conserves precious business time. Consequently, businesses can increase their productivity and efficiency by reducing the number of redundant and time-consuming operations.
Mobility– Mobility in the IoT boosts employee productivity and revenue by enabling them to operate from anywhere.
Making your company's online presence relevant to current customer expectations and your business objectives is now more imperative than ever. By implementing the most recent trends and technologies, you can ensure that your website remains competitive and engaging while also providing a fantastic user experience.
If you are looking for professional web development services to revamp your website, KDMC Marketing is here for you. The team consists of experts who will give your website a complete makeover so that it loads quicker, becomes SEO-friendly, is easy to update, and is more responsive so that nothing stops you from driving in new customers and achieving your online sales targets. Contact the team today for further information!